Main Component
Colour
Black


Frame
20" Aluminium Alloy


Fork
Aluminium Alloy Fork


Rim
Alloy CNC


Brake
Front and Rear Disc Brake


Tire
20"*4.0" Fat Tires


Speed Gears
SHIMANO 7 SPEED


Saddle
Velo Plush


Motor
Front 300W + Rear 300W Hub Motor


Controller
48V Brushless Hall effect, intelligent Sine wave controller


Display
Backlit LCD with charge indicator, speedometer, odometer, trip odometer, pedal assist level, wattmeter, and more


Light
12 LED motorcycle spotlights and rear LED light


Battery
48V 15.6AH lithium battery


Throttle
Half twist throttle


Performance
Max Distance in Pedal Assist Mode
45 miles


Max Distance in Electric Mode
23 miles


Max Load
280-300 lbs


Charging Time
4-6 Hours


Brushless Gear Hub Dual Motors - FRONT 300W + REAR 300W
With a motor in both wheels - one on the front, one on the back.

You'll say hello to double traction, double acceleration capabilities and double happiness.

This dual motor power equal to peak 750W~1000W hub motor, which improves its all-terrain performance and handling.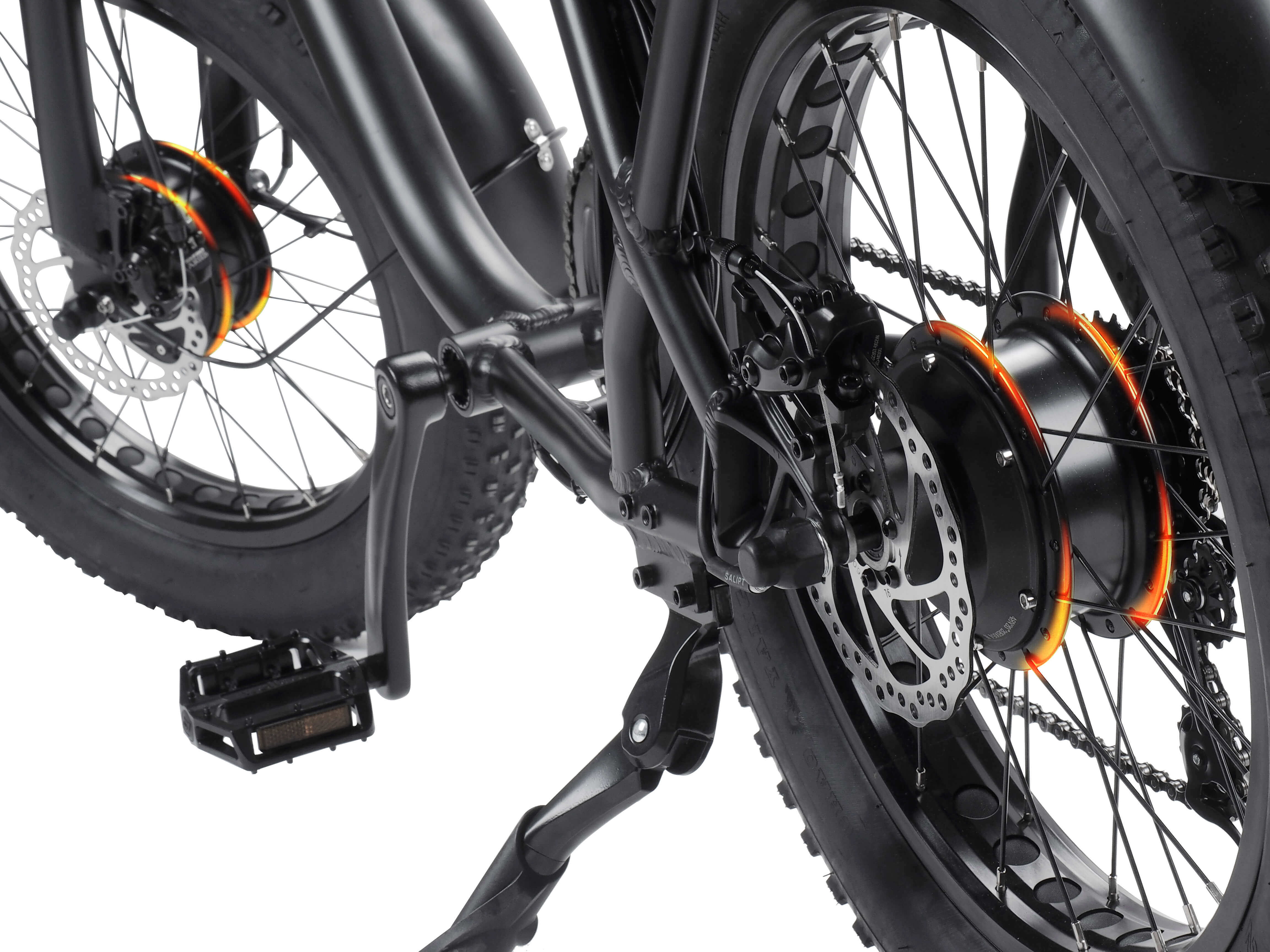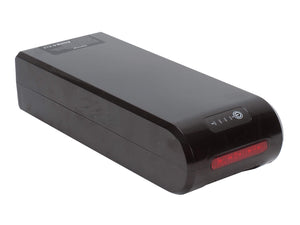 ONWAY DUAL MOTOR Battery
This 48V, 15.6 Ah Lithium-Ion battery offers best in class range and performance. The battery securely mounts under the saddle and can be locked into place with the included keys. Batteries can be removed easily without disconnecting any wires to charge indoors or to switch to a fully charged battery for extended riding. 
FEATURES
Weight: 9 lb
Lockable and removable with two included keys
Built-in charge level indicator, power on/off switch, press the button to check the battery capacity
Brings your own LED brake light, ensure night riding safety
Easy Switching Between Single Drive and Dual Drive
You can easily change the traction of the ebike from front wheel ride to rear wheel ride,

or to all-wheel ride with the ease of switch the button.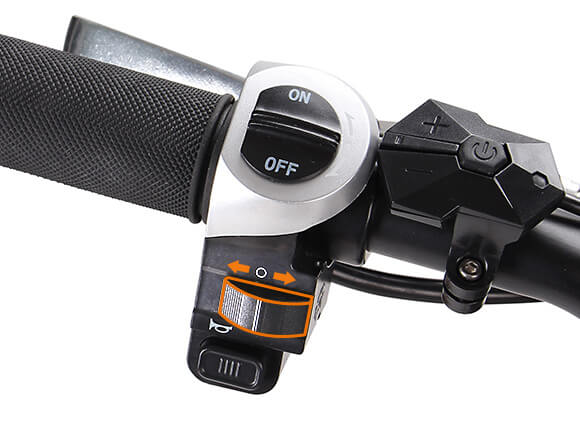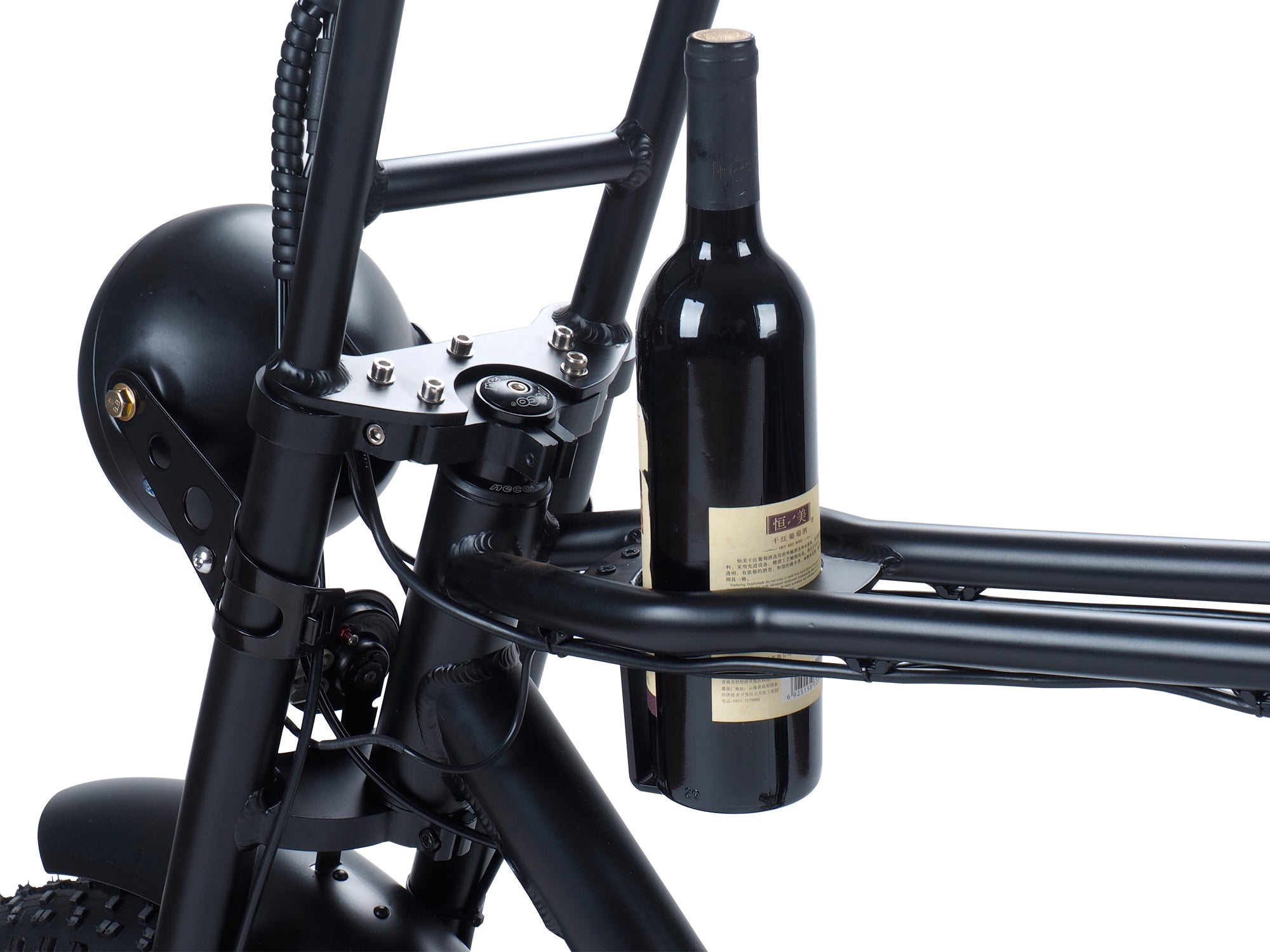 The Frame Comes With A Bottle/Beer Cage

We're not saying you should sip your beer while riding this super powerful ebike,

but if you wanted, you would have a place to secure it tightly. Or water bottle, whatever.
Soft and Durable Oversized Sponge Bicycle Cushion
The unique rectangular seat cushion can easily allow two people to ride without being crowded.

Super thick sponge provides sufficient cushioning capacity.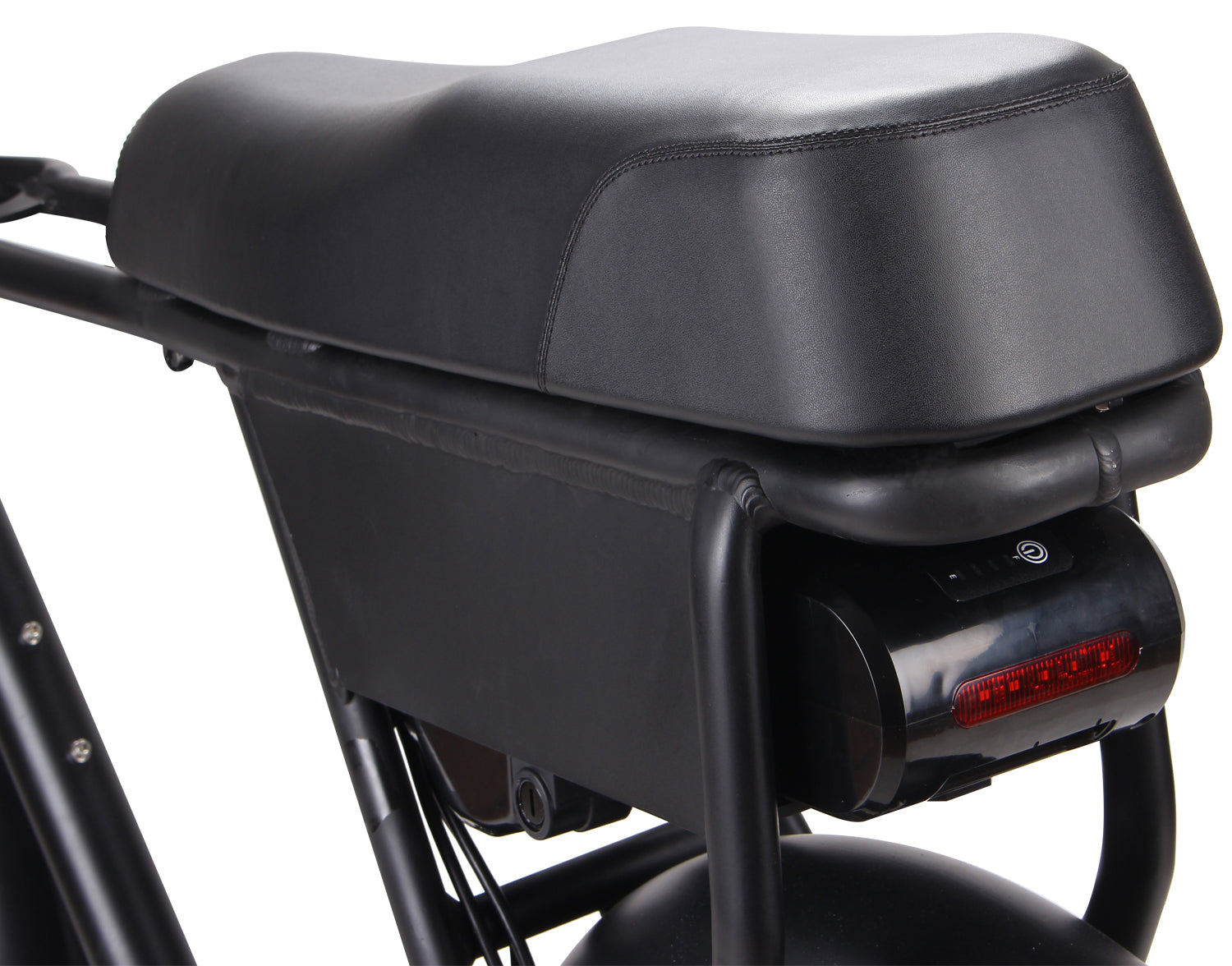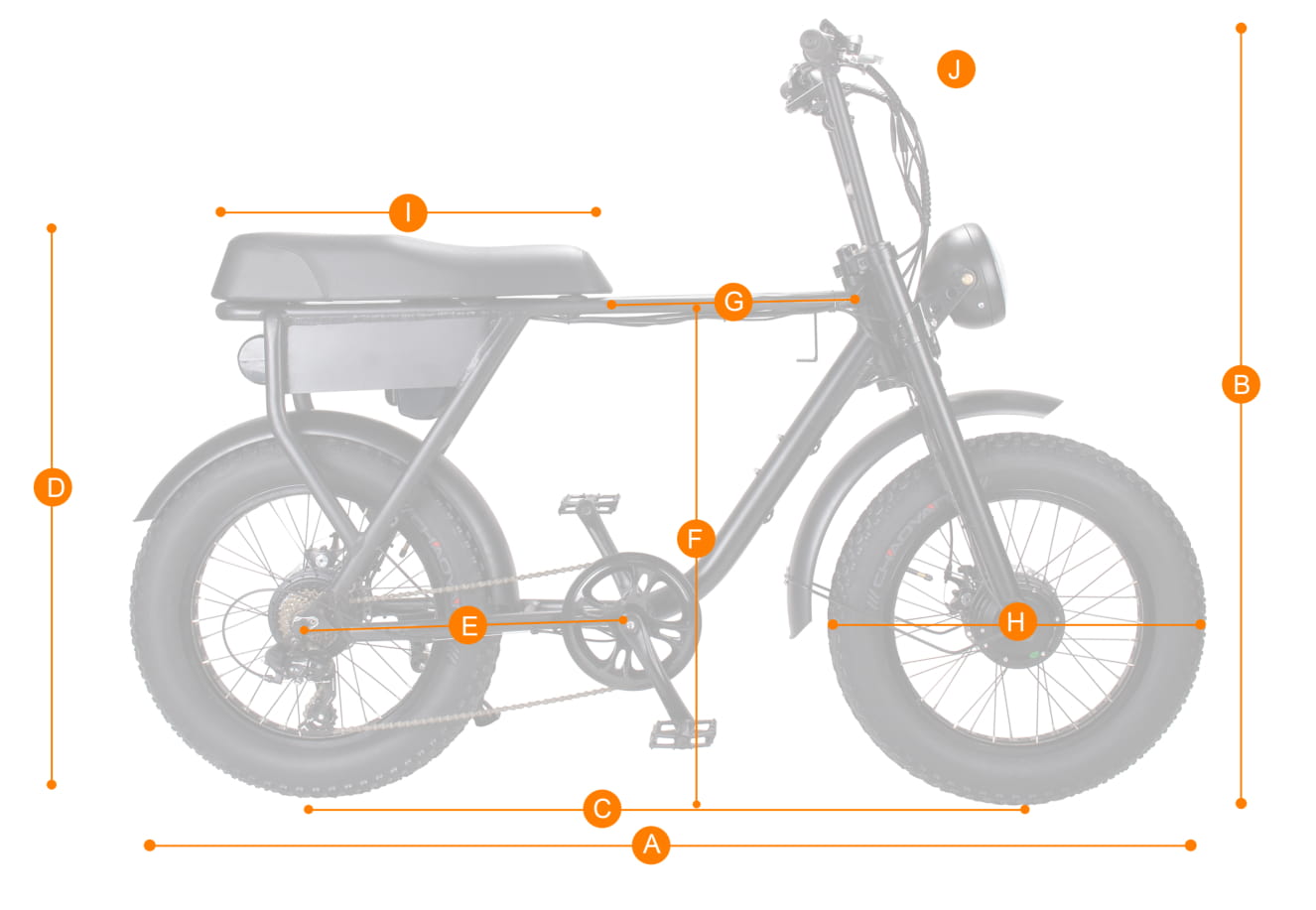 Geometry
A -- Total Length 67"
B -- Handlebar Height 45"
C -- Wheelbase 45"
D -- Seat Height 35"
E -- Chain Stay Length 20"
F -- Standover Height 31"
G -- Top Tube Length 15"
H -- Wheel Diameter 26"
I -- Seat Length 24"
J -- Handlebar length 26"